Pre-MLS Properties

---

Check out San Diego's coming soon listings that you won't find anywhere else! Call or text 858-682-2305 for more information, or ask your favorite San Diego Home Buyer's Network Realtor how to get more information about these properties. Check here often to see what else is about to hit the market.

---

This BEAUTIFUL, remodeled 3 bedroom, 2.5 bath has not hit the market yet. With central heat, air and all the bells and whistles you can think of!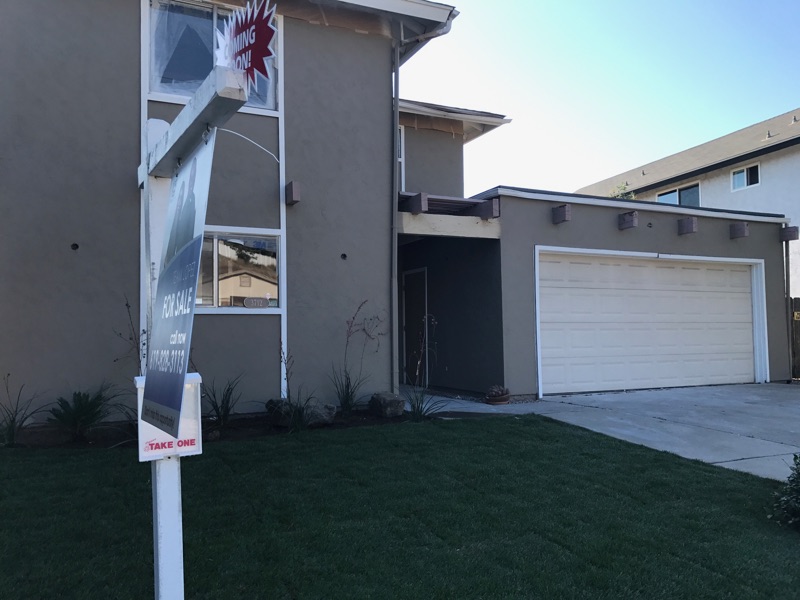 Contact Albert Garza to get the inside scoop on this property- 619-474-4255 or click here--> Albert Garza- Contact

---
Testimonials
" It was a great experience working with Rick Tibbitts. Selling and buying a home at the same time isn't easy. It takes time, dedication, and good communication. Rick had all three of those. He followed up well with communication between both my family, the buyers of our home, and with the listing agent of the home we were concurrently purchasing. He's a great negotiator, made it quick and easy for us, and we received above the high asking price for our home. Rick doesn't back down, and will fight with you the whole way through the close of escrow. He's truly a great guy, he remains a friend of ours, and highly recommend having Rick as your agent. "
- Ed ans Heidi Hauser
" Having Rick Tibbitts as our realtor was amazing!!! He was so easy to ask questions to. Even though I would feel dumb asking silly questions, he would answer them professionally and without judgement. After this process was over, it felt more like we were sharing this experience with a friend versus a realtor. My husband still calls him for personal advice on the house! "
- Richard and Rebecca Santiago
" This review is long overdue and we hope it will help others in the buying or selling process of a home. Rick truly provides world class service. He is hard-working, honest, and very thorough. He is always available to help and always had time to answer all of our questions. I would recommend him to anyone who wants to buy or sell a home. Our family has retained Rick for both the purchase and sale of a home and we are confident in saying his level of service is truly unmatched. He has made all transactions so effortless for our family. Words cannot describe how satisfied our family has been with Rick Tibbitts. Thank you Rick for all that you do! "
- The Intharaths
" Rick not only helped us find a condo, but he held our hands through the entire process. He went above and beyond throughout the entire duration of the process. I don't think either myself or my fiancé could sing any higher praise for any individual than we could for Rick "
- Jason and Jessica Norton
" We were first time buyers, and our price point when we started was very low, but Rick treated us as if we were million dollar clients. He took the time to educate us about all of the ins and outs and real estate, and by the end of our journey, we were very knowledgeable of all of the terms, scenarios, benefits and challenges that come with searching for a home. We truly believe the home we got was the absolute best one that we saw; no questions asked. Although we are overjoyed to be in our new home, it was bittersweet, as we really enjoyed getting to know Rick and working with him. I can honestly say our relationship went beyond business, as we still see him regularly. "
- Scotty and Stephanie James
" Rick always made it seem that we were the only clients that he was working with. We loved working with someone who showed us patience and consideration. It was refreshing to see how respectful and honestly he treated not only us but the sellers we worked with during negotiations. "
- Bob and Mary Barrett
" When we couldn't find what we wanted in a 20 mile radius, Rick willingly traveled three times as far to show us listings. One day, some fifty miles away from his home office, he showed us "the one" we felt just fit us in every way. Not only did he find our new home, he made everything about buying it so convenient. He kept us informed of our responsibilities as buyers and explained every step of the process in language we understood completely. We thank Rick for all his attention to details and thoroughness of execution. We thank him for his professionalism and standards of quality. We thank him for his friendly and sincere manor and his abundant patience. We thank him for having extra clip boards, an umbrella, a flashlight and measuring tape available at all times. We will refer Rick enthusiastically at every opportunity. He is now our friend and a blessing in our lives. "
- Gary and Susan Jennings
" Rick was so helpful and informative and NOT pushy or annoying as some people that want business can get. At one point we thought we wanted to buy this money pit that needed a bunch of work, and Rick explained that for us as first time home buyers with small children and working full time, it may not be the right thing. That is when I realized he isn't in this just to get paid, but to put a family in a home that they will love and be happy with. "
- Bobby & Ashley Kelley
" Working with Rick as our agent was not only a pleasure, but also an education in today's most difficult Real Estate arena. His availability and patience made us feel confident to say the least, and we want to thank him for his professionalism in representing us. His ability to "go outside the box" netted us the home of our dreams. Location, we had told him, was our #1 priority and he was able to achieve that for us when he found our house-because he was aware and informed of the neighborhoods. In addition, we found it very pleasant to work with Rick because his attitude was always upbeat and refreshing. During the competitive negotiations his perseverance led to our successful bid. When it looked like we were out of the bidding, he continued to represent our interests by immediately putting our offer in solid back up position, which led to our eventual success in obtaining the house. The advantage of working with informed and knowledgeable people such as Rick is always beneficial. We also saw how dependably and diligently he worked. His constant effort and steady application of Real Estate principles and guidelines during the purchasing of our house showed you cared and wanted the best outcome for us. We so appreciated that! The house Rick found us in the neighborhood we love is now home sweet home . . . "
- Jim and Colleen Lennon
" We truly believe this could not or would not have happened without Rick's professional and timely leadership… We had no chance to complete this endeavor without his people skills, professional leadership and negotiations expertise. "
- Ken and Cindy Dennis
" Rick took the time to explain all the details involved in selling a house. He never rushed things, and always made us feel like we are his only clients. We sold our house for more than we ever thought and we also gained in Rick a trusted friend. "
- Ivan and Liana Stehlik
" As a first time home buyer the process seemed a little overwhelming, but Rick, honestly, made it the smoothest and greatest experience possible. He answered every phone call and email within the hour (or two). If you're looking for someone who really listens to your needs, responds quickly, has a keen sense of the market, and a wonderful personality, then Rick is the agent for you. I've never met anyone who works as hard and, more importantly, enjoys their job as much as Rick does. "
- Shawna and Omar Ghausi
" In the course of less than 6 months under Rick's lead we bought an investment property, sold a condo and bought a house. During our house search we hit a few open houses and when the agents asked who was representing us nearly every agent knew Rick personally and spoke highly of him; this is very important to have a well networked agent working for us as it tends to calm the anxieties when both agents already know each other or have worked on prior transactions together. We highly recommend Rick and we plan to utilize his expertise again on our next purchase. "
- Jason & Bonnie Lynch
" Years ago I use to work in property management and worked with many Real Estate agents that did not even come close to Rick's caliber of expertise and professionalism "
- Tricia Bosvay
Previous
Next